You can choose the main dish from 2 types of Akita's cuisine.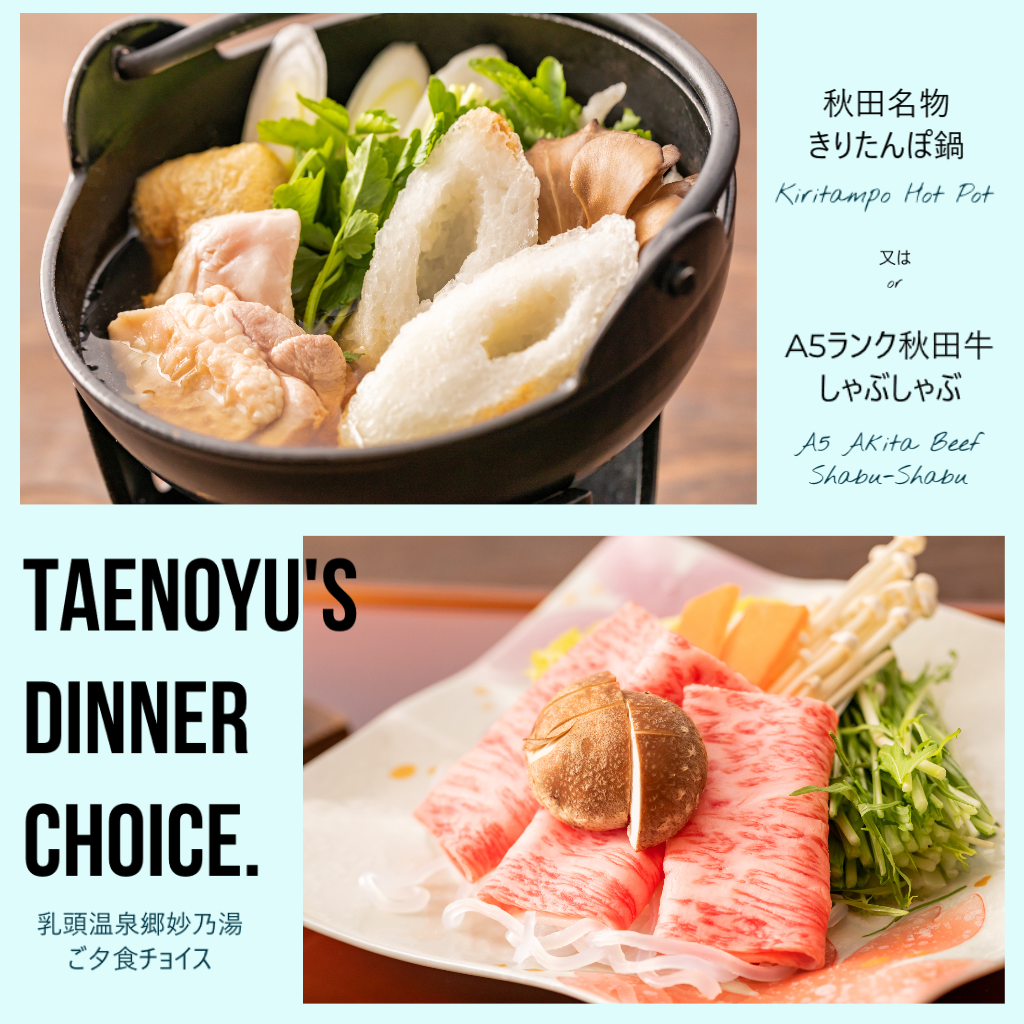 〇Akita's local traditional hot pot " Kiritampo Hot Pot"
A hot pot with the chicken soup stock with  Akita's local cuisine "Kiritanpo" which is made with "Akitakomachi" rice, Hinai chicken and Maitake mushrooms etc…
Recommended for customers who are new to Akita and Japan, also who want to enjoy the local cuisine.
〇A5 rank Akita beef shabu-shabu
You can enjoy high-quality A5 rank local Wagyu beef "Akita beef" with shabu-shabu. Enjoy it with a refreshing soy sauce-based dipping sauce.
When making a reservation, there is an item to ask whether it is "Kiritanpo hot pot" or "Shabu-shabu". (If there is no selection, it will be prepared in "Kiritanpo Nabe".)
Please enjoy "Delicious Taenoyu".