Since the Edo period, Natsuse-no-yu has been loved by the local people.
According to the literature, the Satake Clan of the Kakunodate castle gave timber to citizens in the Hirokunai area to manage Natsuse onsen during the Edo period.
We are the only ryokan (hotel) at Natsuse onsen and travelers enjoy exclusive access directly from its source.
Togen-no-yu(communal bath) is available 24 hours.
The inside bath separated for men and women, is completely built from Aomori hiba (a kind of evergreen tree famous in Aomori prefecture), including two different temperature controlled bathes
Natsuse-no-yukko(private bath) is available 24 hours.
For the open-air bath, a reservation is required. During spring, you may enjoy the sight of cherry blossoms while taking a bath.
There are private open-air baths in most of the guest rooms.
Facing the Dakigaeri valley. Each room has a sophisticated Japanese style designed bath.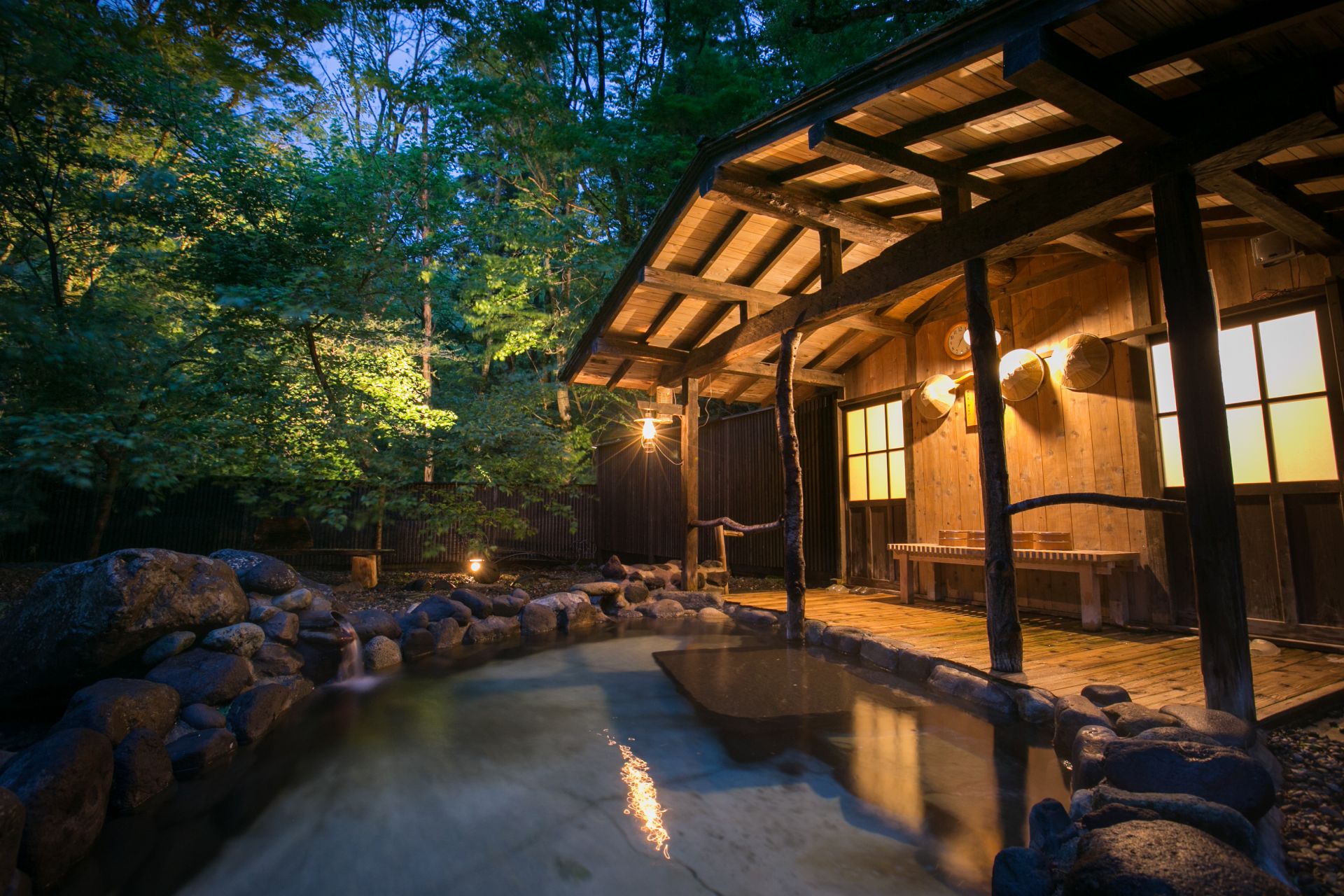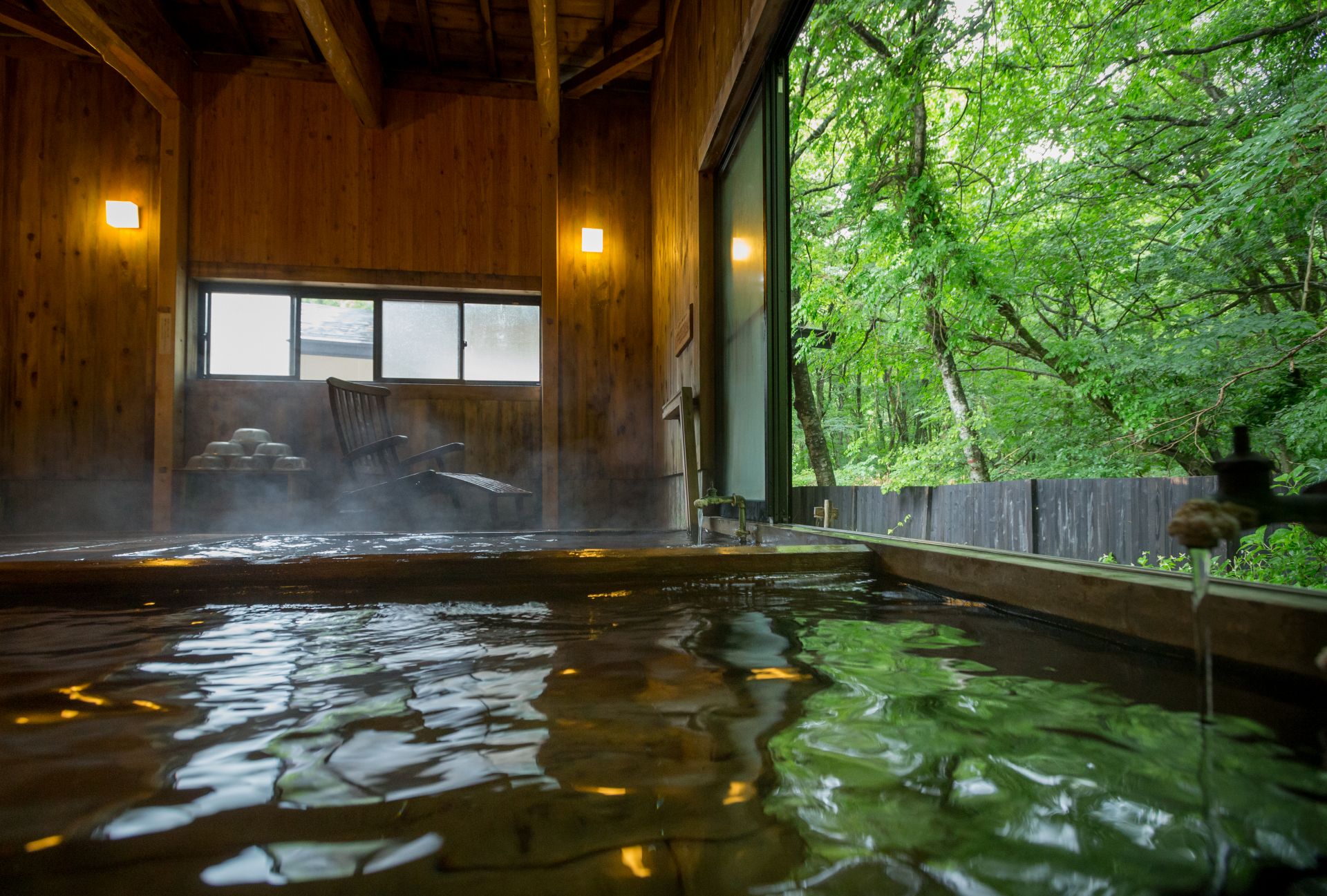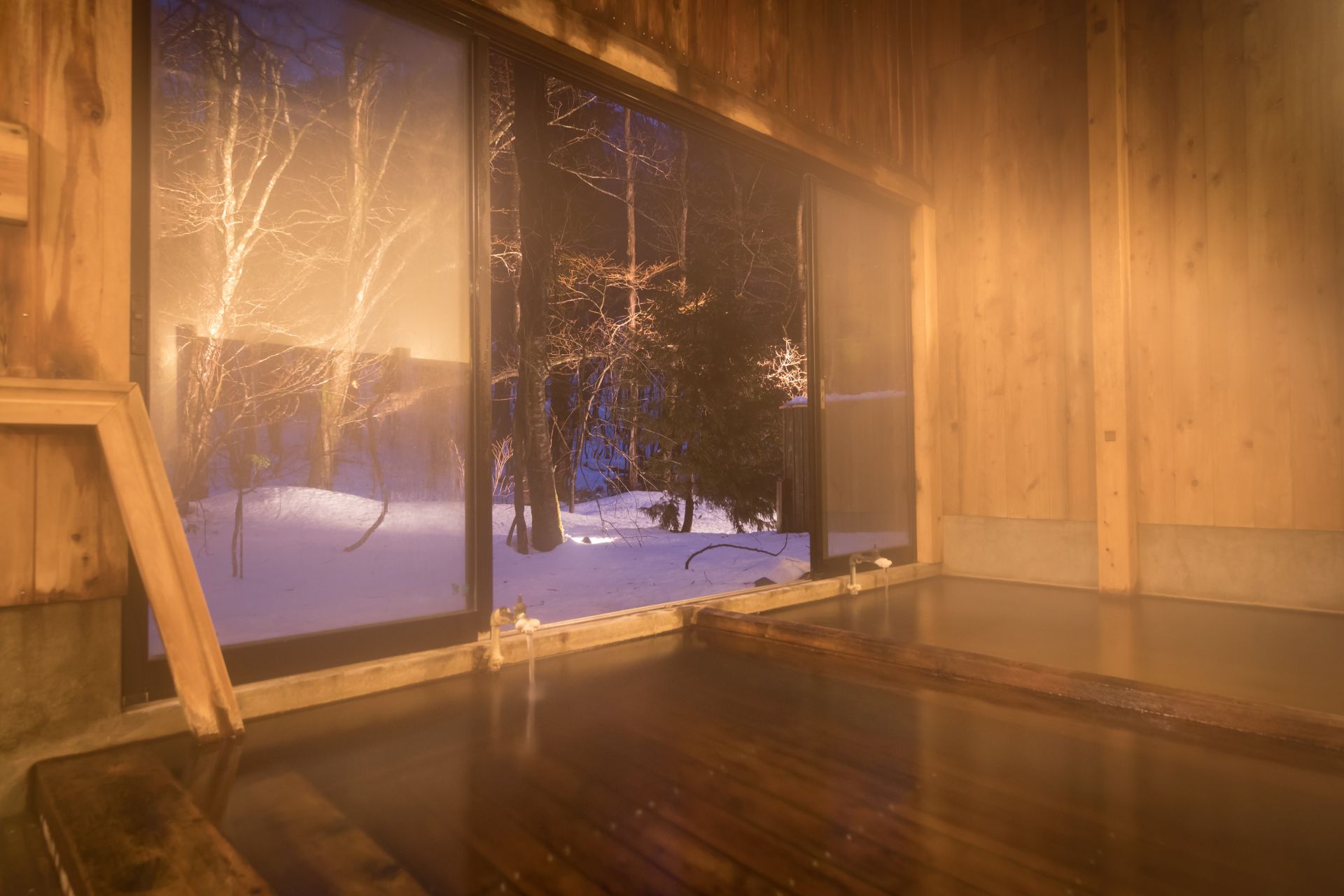 The alkarlescent hot springs include sulfate ion, sodium, calcium and so on.
The temperature of the spring is 42℃
The output of the spring is 150L/minute
The Natsuse-onsen is owned by Miyakowasure. It is a pure water spring (no water added). It is heated in the winter and connected to the source by kakenagashi (the water in the bath continuously flows from its source) system
The spring is helpful for chronic skin disease, arterial
sclerosis. It is also helpful for adiposity, diabetes, ventilation by drinking.
One afternoon access
500 yen for Togen-no-yu and Yama-no-kyukeijo (free rest house)